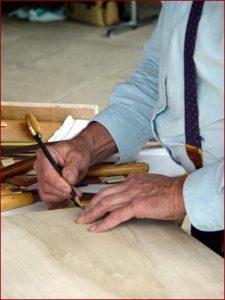 At Topnotch Woodworks we look forward to working with you to help design and construct a custom display case. If you have a specific need or idea, give us a call and we will be glad to discuss the project. Have an idea in mind but cannot visualize the final case? Many of our customers have designed their own, ranging from the actual case design to custom layouts for memorabilia. We pay strict attention to detail and ensure a quality product each and every time.
Custom work completion times and pricing vary based upon complexity and design. You can email us at [email protected] or call us at 570-672-3259 with any requests. We will provide you with answers, suggestions, and a timely estimate.
We encourage you to browse our dozens of cases in the gallery on our Shop Page.